For those of you who would have no qualms about purchasing a magazine with a cover like the one below at your local newsagent
(and why should you)
then you will be rewarded with a full-length article on
Torchwood
.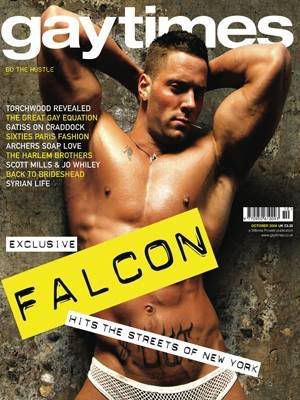 Source:http://www.prowlerdirect.co.uk
The October issue of
Gay Times
#337 has an interview with John Barrowman about the new show and is now available for purchase in the UK. You can even
order it online
and have it mailed to your house in brown paper packaging so you should have no excuses.
There were early plans for JB to do the cover but it fell through, perhaps because of his lack of tattoos. Because I'm busy washing my laundry this week
(and for no other reason)
I will have to put out a request to our readers to go out and buy and read this magazine to get the full scoop on what
Torchwood
secrets are hidden inside.