For the next few weeks I will be working for the Manila branch of
Torchwood
and will be unable to keep up on the news coming out of the Cardiff branch. While I am in the Philippines I'm sure jackharkness will keep you abreast of any breaking news, plus there are all the
Torchwood
and WHO links we know and love.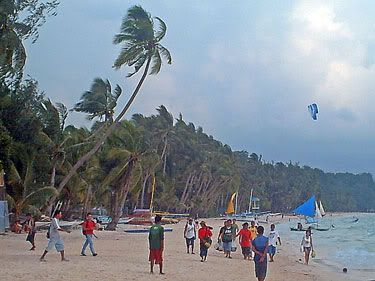 Don't forget, for those of you in North America who have been waiting for a Region 1 DVD release of WHO season 27, Amazon.ca just started shipping them yesterday. Amazon.com won't be selling it until after the show has aired on the Sci-Fi network, but it is nearly as easy to order from our friendly neighbors up North. Order the box set from this link
and they will kick us out a buck or two for the reference. This page has certainly been a non-profit endeavor, I'm just trying to cover the few costs I do have.

Don't worry, while I am relaxing on a beach in the tropics next week, I will surely be thinking about you.