Unlike most of the rest of the crew, newly named
Torchwood
producer
Richard Stokes
has not already been part of the
Doctor Who
team. He has come over to RTDHQ from producing the BBC1 hospital drama
Holby City
.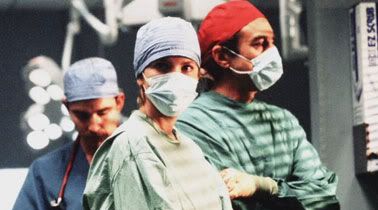 Source:http://www.bbc.co.uk
The show is already well-connected, James Hawes directed
an episode
of
Holby City
, and even our old friend Rachel Stevens was
engaged to one of the stars
of the show. Well you know me, I could go on for days about the soap, but I will defer to the experts and have you check out our sister site
Holby.TV
if you desire to learn more about the goings on at everybody's favorite hospital.
The BBC has an
online profile
of Stokes featuring an interview he did sometime before he signed on with
Torchwood
. He praised RTD's writing and said the production he most wished he had the opportunity to work on was the original
Star Trek
. Sounds like we have been able to rescue Richard from the world of tissuebox-tv just in time. Prior to
Holby City
, he came up the ranks at the BBC working on
Eastenders
. No worries Richard, we won't hold it against you, everybody has to earn their stripes somewhere.