Another new
Torchwood
trailer was shown on BBC3 Tuesday night. For those keeping track, this is number three. It contains all new material and just like the show, is not for the kiddies. For starters it showed three snogs, pictured here:
We had the standard
GIRL ON GUY
: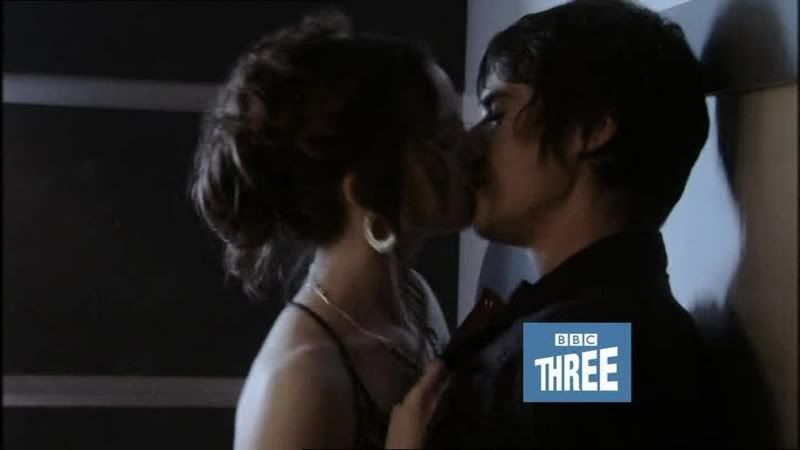 The always popular
GIRL ON GIRL: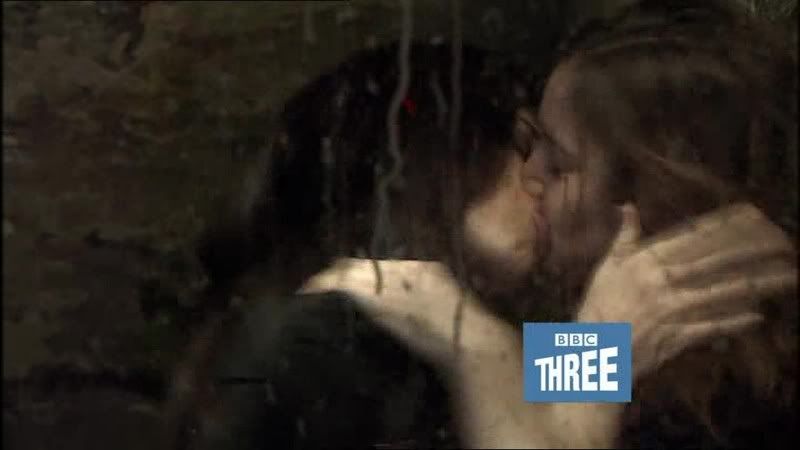 and one that could start a whole new kink,
WEEVIL ON GUY
:
However still no sign yet of the omnisexual Captain Jack excercising his lips. This clip should be viewable soon in all the usual places. Somebody in the JB group was nice enough to post it anonymously for download
here
.
The trailer also has more new scenes with all the regulars so it is not to be missed. You had better watch it before tomorrow's trailer comes out, where they will no doubt try to increase the shock level once again. Perhaps we will get to see a Cyberwoman on Dinosaur snog.