Yet more exciting news to wrap up this totally Torchwood weekend. We have had about 8000 hits in the last 48 hours, I'd say people are starting to get a touch of the torch-fever.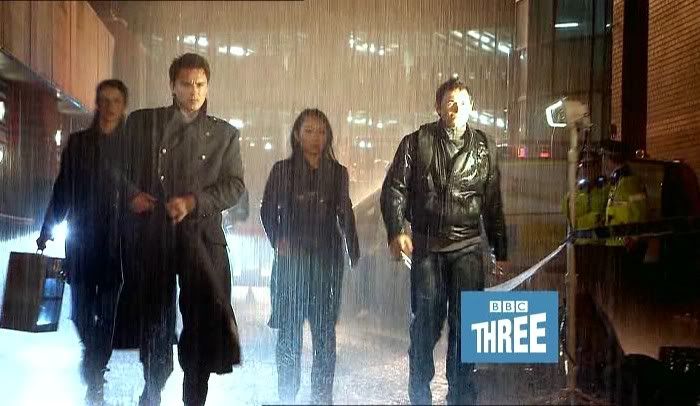 On Wednesday October 18th Torchwood's first episode will be shown in HD at four cinemas across the UK. Public tickets to these screenings will be drawn from people over 16yo who are able to email the answer of a Torchwood question to BBC7 radio. The email address to write to is
bbc7@bbc.co.uk
and the subject heading needs to be: Torchwood.
The question is a tricky one, "Which actor plays Captain Jack Harkness?" After you have stretched your brain around that one, send the answer in the body of your message along with the location where you would like to see the screening. The choices are London, Cardiff, Glasgow and Manchester. You can listen to the radio announcement of the contest
here
. Go to the 30 minute mark of a clip called
Fear on Four
.
Remember if you win, you will be sure to remember who told you about this first and send us your full review that night.