I bet you're thinking I was going to write something about John Barrowman's singing career here... Nope!
Seriously though,
James Marsters
will be appearing and performing at the
"Fangoria's Weekend of Horrors"
aptly located in New Jersey on the weekend of June 20th, 2008.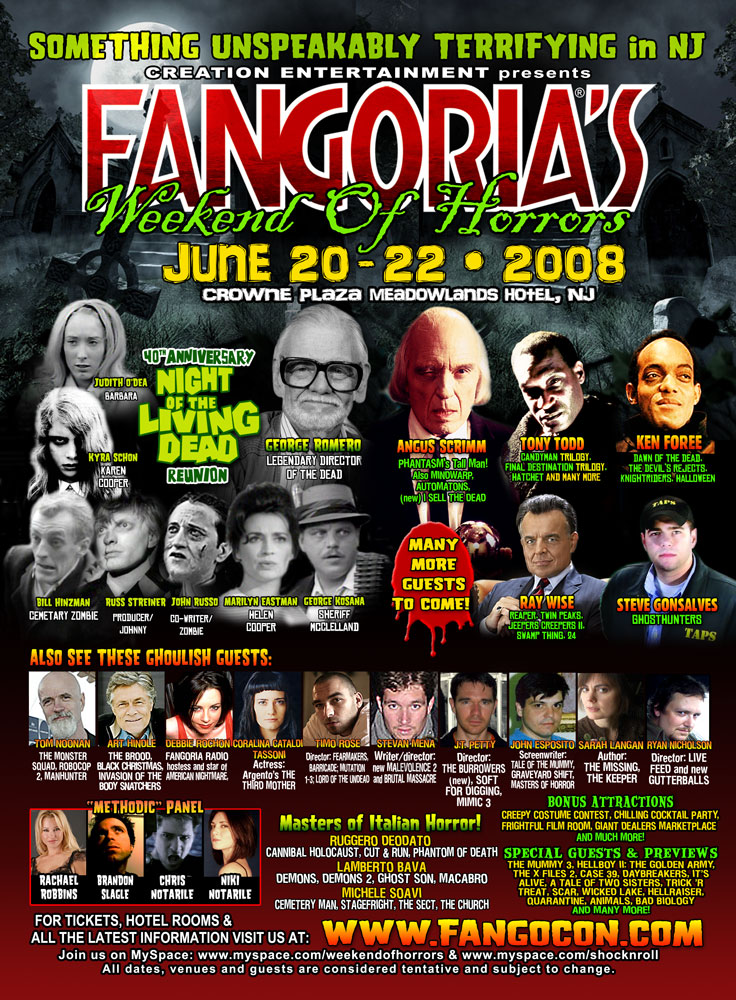 One of the highlights will be
Captain John
preforming a concert for fans on Saturday, June 21st at 8:30 pm.
The convention itself costs $20 Friday, $25 Saturday, and $25 on Sunday, with advance ticket discounts available on the website.
If you would like to attend the James Marsters autograph session, there is one on Saturday and Sunday for an additional $35. You can even have your photo taken with James for $60.
Reserved concert tickets are $55 each or general admission at $25 each.
Planning a trip to the Garden State? Click
here
to get the low-down on tickets and appearance times.