No, JB hasn't broken up with his male companion of 14 years, nor is he exploring the best of both worlds like his character Captain Jack does. Barrowman was on an ITV chat show in England called
Loose Women
yesterday. From what I gather it is a bit like
The View
here in the US.
On the show, JB said that
Torchwood
might also air on BBC1 after its initial run on BBC3. He was tight lipped when questioned about how Jack Harkness gets to modern-day Cardiff. If you recall in the last episode of
Doctor Who
,
The Parting of the Ways
, he was stranded in the far future on Satellite 5.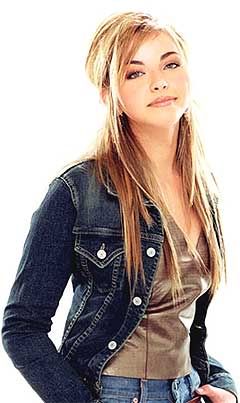 Source:http://www.nrk.no/
Plus one more
bit of gossip
about the show. Charlotte Church, pictured above and wearing more clothes than usual, will have a role as a devil worshipper on the show. Seems like a good reason to go to Hell to me!