The two
Torchwood
leads that have been announced so far are both singers, so it shouldn't be too long now before the news is revealed that they will be doing a duet on the show. Maybe Russell T. Davies is working on an all-singing episode to close the season out with. Perhaps in the vein of the classic Steven Bochco program
Cop Rock
!
Charlotte Church has had a record contract since she was 12 and was the youngest singer ever to have a number one album. Clips from her most recent album are available for sampling
here
complete with commentary. I must confess I had never heard of her before yesterday.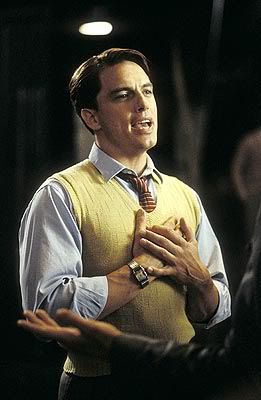 Source:http://movies.yahoo.com
You can also
take a listen
on John Barrowman's site to
his most recent CD.
While I could do without the Broadway/West End arrangements, JB is quite a respectable singer. He does all the standards and I think it is safe to say he has the best voice of any
Doctor Who
companion ever. And yes, that list includes
Billie Piper
.