Even though I have been in bed all weekend I certainly don't need your charity, but there are a lot of folks who could use an extra Farthing if you are in the giving mood. John Barrowman has consistently been involved in helping out charities. He has done a lot of work for
Crusaid
and
Theatrecares
who raise funds to support people with HIV and AIDS. JB also consistently performs in concerts where proceeds go to folks like
Red Cross
,
Oxfam
, and
Amnesty International
.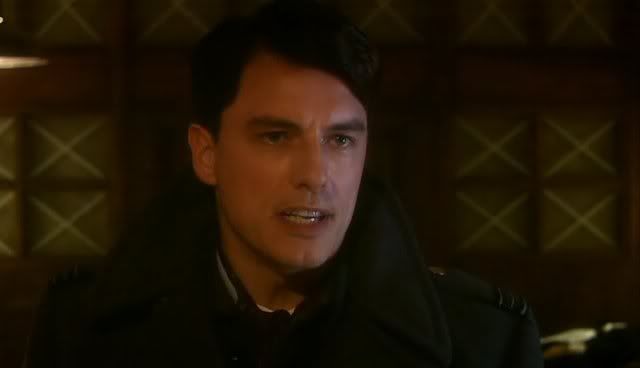 Source:http://www.stakesandstones.co.uk
Barrowman has also been involved with a
Dreamers Acting Workshop
. He has gone back to his old high school in Joliet Illinois and a few other schools around the US and
worked with aspiring young performers
. He provides several scholarships for the workshop where he provides
constructive criticism
to the kids such as, "You don't come to the audience. You bring the audience to you. You do it by refining your movement."
Some other performers
who graduated
from West Joliet High School include
Andy Dick
and
Anthony Rapp
. Over at rival East Joliet High on the other side of town they must have taught 'Dancing on the Ceiling' as that's where
Lionel Ritchie
got his diploma.
PS: According to
IMDB
Brian Minchin has been signed on as script editor for
Torchwood
. Minchin has been involved with many BBC Wales productions over the past few years.