Yes, we all know that Rachel Stevens has a virtually zero shot of landing a part on
Torchwood
but there is nothing else to talk about regarding the show today. So, I will fill you in on all the Rachel news in the papers, leaving out the bogus
Torchwood
rumours.
(Well, I have had virtually nothing to talk about for over two months now and it hasn't stopped me yet.)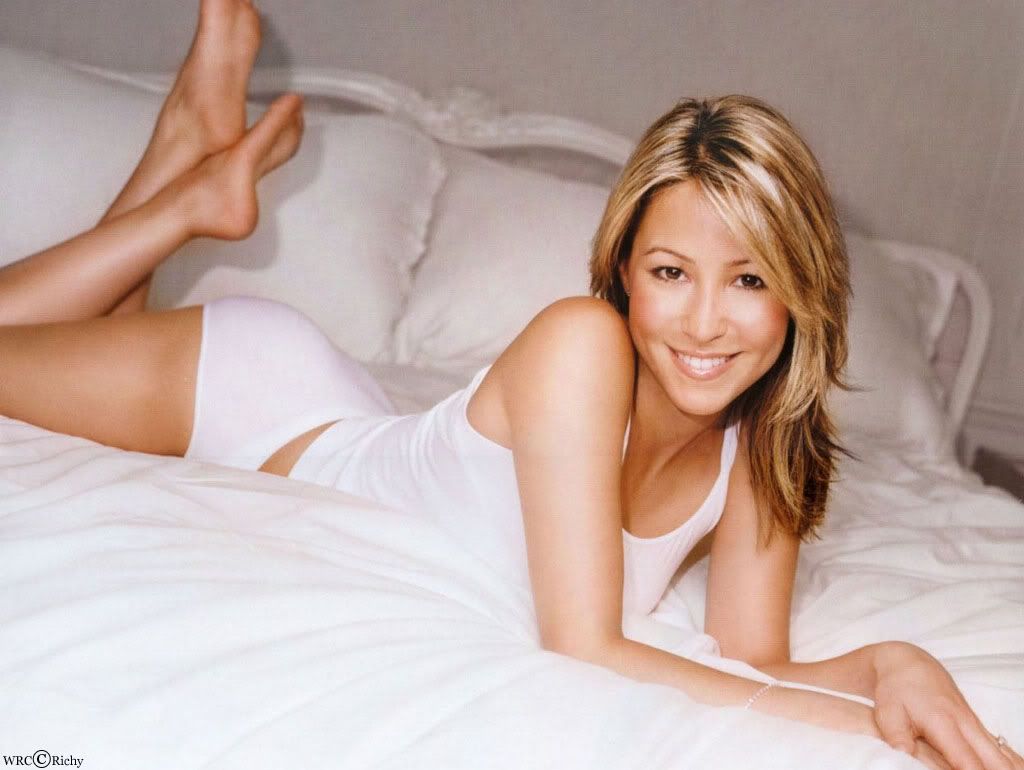 Source:http://www.wrc-wallpaper.de
My first question is, Do all Welsh gals have boyfriends named Gavin? Stevens has been seen cavorting with another athletic Gavin, not Charlotte's, according to the
Daily Record
. Rachel has been busy this month, she recently performed at a swanky private Merseyside christmas party according to
IC-Liverpool
.
Even though her latest CD bombed and her recent college tour went horribly according to the
Mirror
, none other than the
NY Times
says Stevens is an overlooked gem.
(By the way, if you want a password to read the NYT or other newspapers and don't want to give them your bra size and other personal information to get it, you can always get passwords at Bug Me Not.)


Perhaps the
Times
article will jumpstart her staggering CD sales, you might still have a chance to place a bet on Rachel having the christmas #1 song at
200-1 odds
! But the smart money these days is of course on
The Christmas Invasion
being the most popular christmas day TV program at decent
11-4 odds
.