John Barrowman will be everywhere you look on the television one week from tonight on Saturday the 14th. He will be appearing in both
The Sound of Musicals
on BBC1 and
Dancing on Ice
on ITV1. Both shows will actually overlap each other by a few minutes on the schedule. My guess is that he will also be doing several interviews on UK radio and TV this week to publicize the events.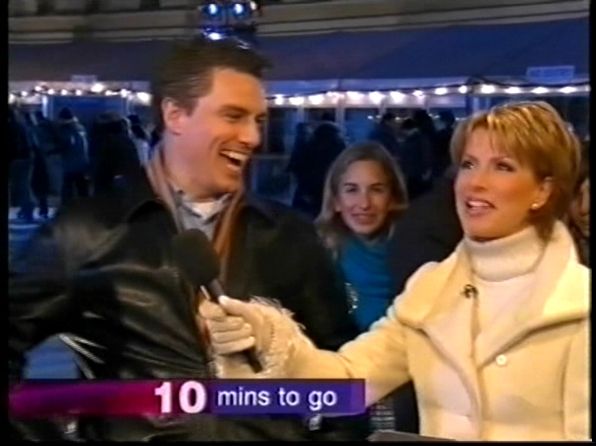 Source: Screen grab from BBC1 New Year's Eve coverage
Now of course any JB interview means potential
Torchwood
news. The first Barrowman couch session spotted so far is
The Richard and Judy show
, airing Monday afternoon on Channel 4. Keep your eyes peeled for any other appearances. For those of us in the USA and outside the UK, we will have to rely on folks in the Isles to actually watch these horrendous talk shows and fill us in on any news.