Everybody has noted that Jack and Gwen will make a good pair on the WHO spinoff. However, so far we only have half of the picture. If we are to take RTD at his word, there will be four leads in
Torchwood
. He mentioned it in an interview with
SFX
a few months back and in an article about Barrowman published today at
EclipseMagazine.com
a quartet is referred to again.
It's a great article, with JB hinting that right from episode one of
Torchwood
there will be some fascinating revelations about his character and the missing two years.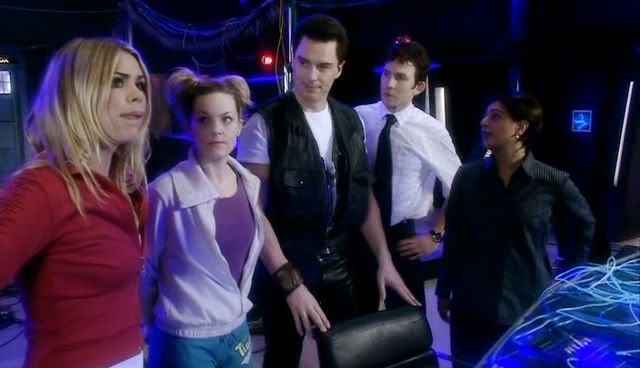 Source:http://www.stakesandstones.co.uk
With full production
(hopefully)
less than a month off now, we should be getting some more casting news sooner rather than later. The preliminary publicity photo shoot featured only JB and Eve which means the remaining two "leads" will probably be minor players at the Institute.
My guess is we will soon get the announcement that a geeky scientist type and a saucy transvestite will be filling out the staff. Either that or the other
spinoff rumour
floating around might actually be referring to
Torchwood
. Yep, the last two missing members of the team are Sarah Jane and K9!