The Wales Tourist Board
is predicting
the masses will be heading to Cardiff soon to
pose for pictures
in front of the Millennium Center and hunt down all of the locations 'as seen on TV' in Torchwood.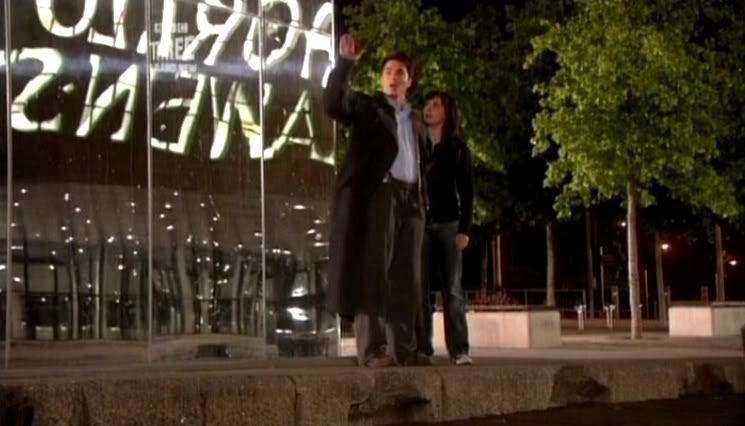 So I will pose the question: Do you think the secret entrance to the Hub in front of
the water tower
will become more popular than Big Ben with the tourists soon? Has Torchwood encouraged you to change your vacation plans? Feel free to comment if you will be backpacking it to the Basin.
And in your daily online Torchwood news roundup: The links today are too numerous to share
(about a dozen reporting how the show broke the digital ratings record)
but of particular interest is a very long analysis of the show in the Gay publication
AfterElton
, two great interviews with Eve Myles in
Irish Developer
and
SFX
, and finally
the Stage
has a nice roundup of posted reviews of episodes 1 & 2 across the blogosphere.