John Barrowman's TV interview schedule for the rest of the month has been published up on
his site
. After wrapping
Torchwood
and before starting his work on
Doctor Who
and Panto he will be busy on the chat show circuit. His schedule is listed below so you can modify your personal calendar appropriately.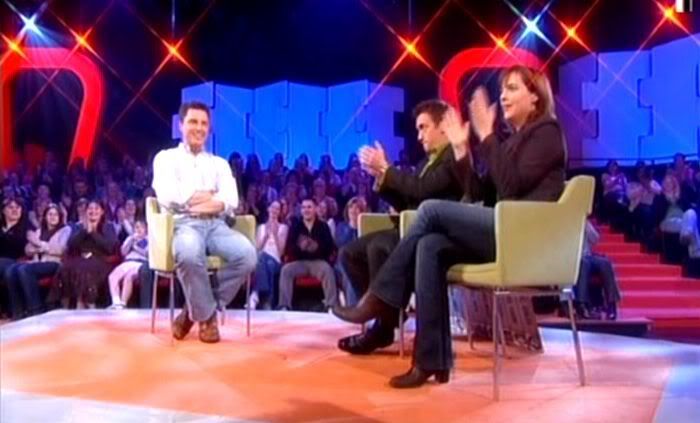 Screencap from the 5:00 Show
Friday the 10th, FRIDAY NIGHT with Jonathan Ross BBC1, 10:35pm
Sunday the 12th, SUNDAY AM - BBC1, 9.00am
Friday the 17th, THIS MORNING - ITV, 10.30am
Sunday the 19th, SOMETHING FOR THE WEEKEND - BBC2, 10.00am
Thursday the 23rd, NEVER MIND THE BUZZCOCKS - BBC2, 10.00pm
and last but not least,
Wednesday the 29th, LOOSE WOMEN - ITV, 12.30pm
For those who missed JB's memorable appearances on
Loose Women
in the past year they are up on Youtube
here
. Also, last night Barrowman won the
Entertainer of the Year award
from the
Stonewall organization
in a ceremony held at the Royal Academy of the Arts. The £100 a plate event honored gays and lesbians in many fields.
Have a nice weekend, the Cyberwoman is on her way!