In the latest
Starburst Annual
there is an extensive article on
Torchwood
featuring interviews with RTD and JB. Davies disappoints many of us in the article by revealing, "There's not a topless shot in the series." He also said a few juicy items about future plot turns and twists which will be revealed only upon pressing the button below.
(This should be more RSS-feed friendly than invisotext)
Believe me, spoilerphobes will want to stay away from these: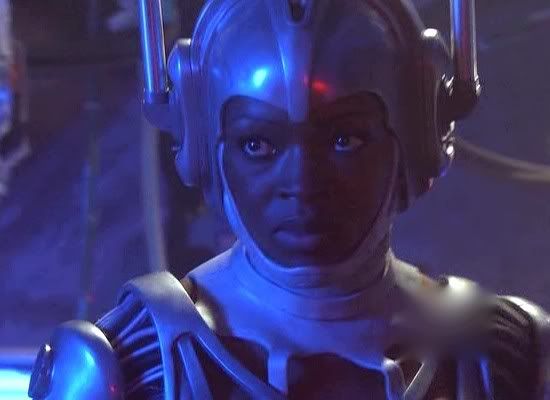 Screencap from

Cyberwoman

, Sunday night at 10 on BBC3
In other media there is a JB interview online at
60-Second interview
, which was apparently enough time for him to touch on nude scenes as well. The new interviews on the Official BBC Torchwood site about
Ghost Machine
are now also up on Youtube for non UK viewers
here
. And finally the Cardiff Visitor Centre now has a
Torchwood section
on their website complete with
a map
of all the location filming spots, a great resource for those who want to plan a day in Splott.