This past week has dragged on; never looking like it's ever going to end. I've kept myself busy of course, writing
Sarah-Jane.TV
and
Film-21
, but the fact remains - I'm so excited by tonight's episode of Torchwood that I've been counting down the days. Why? Well,
Suzie Costello
is back of course!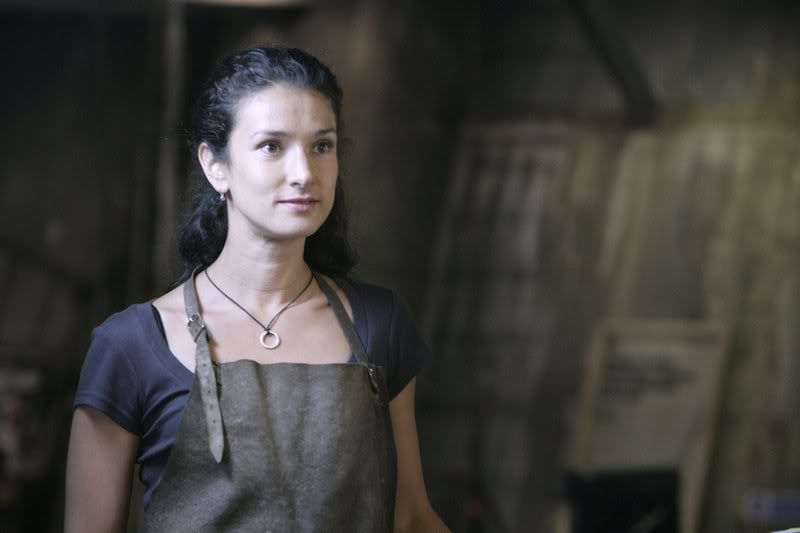 Source:
Sparklies Gallery
The character was one of the many, many jewels of the Torchwood pilot, "
Everything Changes
." Months ago, our BBC source, the ever enigmatic
Chula
, told me about Suzie's death - so I wasn't exactly surprised when she did eventually die. But I didn't know she was coming back until the spoiler title was released (because Chula went all quiet on us - damn him!) I now have no idea what's going to happen in "
They Keep Killing Suzie
" - the first time all series that's happened!
Watching tonight is going to be a surreal experience then. Not only am I welcoming back a fantastic character (and actor too, in the brilliant Indira Varma) but I won't be predicting what's around the next corner. And in the process, won't be annoying my girlfriend either! So bring on "
They Keep Killing Suzie
" - my first proper episode of Torchwood. I can't wait.
"
They Keep Killing Suzie
" airs on BBC Three at 10pm tonight, or BBC Two on Wedsnesday @ 9pm.
Also the title of next week's episode has officially been changed to
Random Shoes
. Enjoy tonight's show - and I'll see you all in our friendly chat room afterwards...
MAJOR UPDATE: Look what I found, a gallery of wallpaper-size images for forthcoming Torchwood episodes on Sparklies.org! It's viewable
here
, it includes some promo shots from "They Keep Killing Suzie", "Invisible Eugene" and "Out of Time". Check me out! *genius or what?*