I received a rather splendid email off of Stephen James Walker last week, with an update on his Telos book, "Inside the Hub" - a look at the complete first season of Torchwood. Here's what the writer has to say about the book, and I promise you I've not made the last paragraph up!
"I completed the manuscript for the book on 3 February. It's currently being typeset; I've seen an initial draft of the layout, and it's looking great! It should be with the printers before the end of this month, so that - all being well - we will have copies available to send out well before the end of March to those who've pre-ordered it direct from Telos (at
www.telos.co.uk
).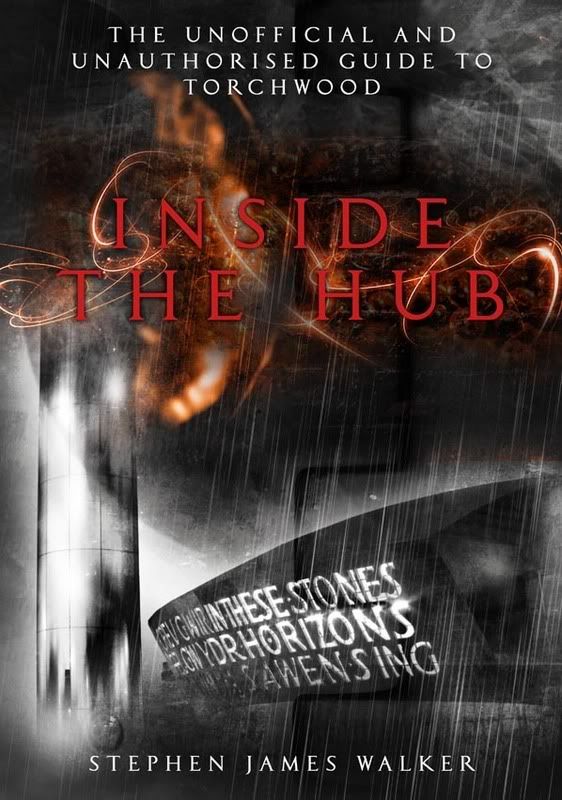 The official publication date is actually being moved back to April, to allow for any unforeseen delays and to give us time to get copies off to our UK distributors, shops, dealers etc. The book won't be officially published in North America for some months (probably not until early 2008), because obviously the series has not been shown there yet, and it wouldn't make sense for our North American distributors to try to market a book on a series that's largely unknown in their territory. North American fans can still order direct from Telos or from UK retailers, of course, as indeed can anyone anywhere in the world!

Oh, and no need for a bribe. The final thing in the book is an Appendix looking at Torchwood-related websites, and says (in part!): "The great majority of Torchwood websites, though, are unofficial fan-produced ones. One of the most impressive of these is Torchwood.TV at www.torchwoodtv.blogspot.com, which is probably the best place on the internet to pick up breaking Torchwood news and also features a short section of user comment on each episode, a tag board and even a chat room."

Best,

SJW"
Thanks to Stephen for the update (and the mention!). You can order the book now, direct from Telos
here
or from Amazon.co.uk
here
. Go on; reward that inner-Woodie inside you.