The second installment in the Torchwood DVD library is now
available online
and in all the finer shops.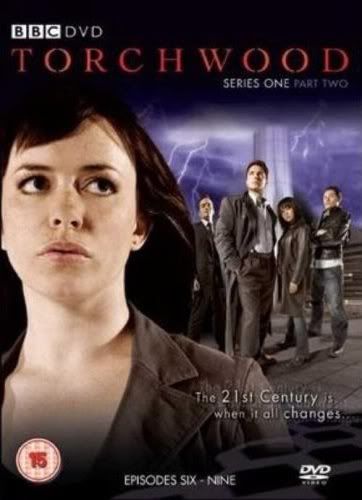 This volume includes episodes 6 - 9 plus some nice extras including: Deleted Scenes; Sex, Violence, Blood & Gore Featurette; The Team and Their Troubles Featurette; Torchwood: On The Road, and episode guides.
Also JB has added another appearance to his calendar. He will be on a brand new BBC1 panel game show with the working title
Pants on Fire
on Friday March 23rd. Plus don't forget to buy your lottery ticket by 9:25 tonight when John Barrowman will pull out your lucky (or more probably unlucky) numbers live on BBC1. Try not to hold it against him if you don't win the millions.