With a gay executive producer and a gay actor who is starring as a bisexual leading man,
"Touch Wood"
has already gotten a fair amount of play in the gay press around the world. You can probably count the number of bisexual leading men in the history of TV on one genital. If you saw John Barrowman's appearance on
Loose Women
last week, it was obvious that he will not be shy about playing the bi angle up for all its worth. Below are reactions to last week's
Torchwood
news from several prominent gay news sites.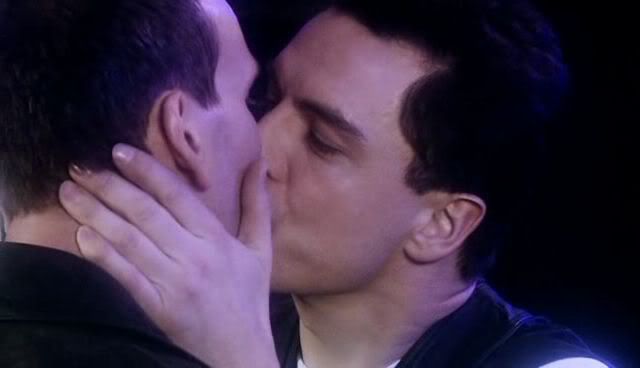 Source:http://www.stakesandstones.co.uk
Pink News: Doctor Who spinoff for Bisexual/Gay Character
Gay.com UK: Gay writer and actor pair up for "adult" Dr Who
The Advocate: Russell Davies and John Barrowman to team for Doctor Who spinoff
GayNZ.com: Doctor Who Spinoff for Gay Character
Queer Day: Torchwood gives bisexual Captain Jack a Doctor Who spinoff
Rainbow Network: John Barrowman
After Elton: John Barrowman Plays Bisexual Time Traveler on New Dr. Who