John Barrowman will front a chorus of goostepping Nazis in Mel Brook's own remake of
The Producers
movie. This will be a film version of the recent Broadway production starring Nathan Lane and Matthew Broderick. The whole thing is a musical and features several new songs not in the original movie.
The film trailer is available
online but don't blink as you will miss JB sporting a bleach-blonde hairdo and wearing a stormtrooper uniform.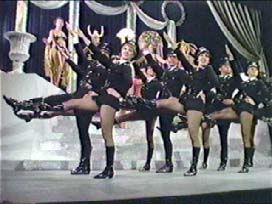 Source:http://www.suprmchaos.com
In other news, JB will take part in a big
Stephen Sondheim birthday tribute
tonight in London. Barrowman will get to share the stage with Eartha Kitt! Maybe he can persuade her to make a cameo as a villian in
Torchwood
.
Finally, Charlotte Church is all hot to write her own
guide to good sex
. I'm guessing the title of Chapter One will be: "First, Find a Rugby Player."