OK perhaps it is a bit premature for a weekly Torchwood.TV podcast or vodcast just yet but I am not ruling it out for the near future. In the mean time I have gathered together some audio and video links featuring John Barrowman discussing
Doctor Who
and other projects below. For those who are desperately waiting for the
Torchwood
podcast, sorry but you will just have to be patient.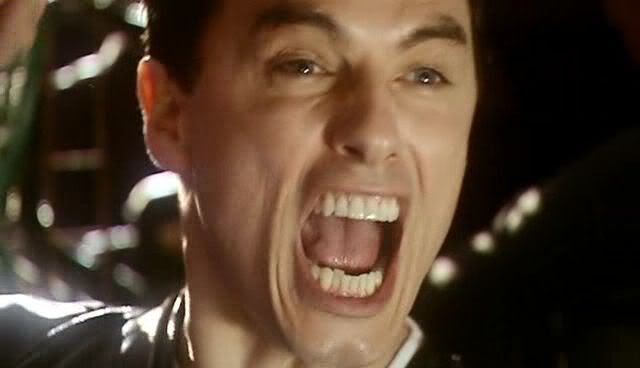 Source:http://www.stakesandstones.co.uk
Russell T. Davies Torchwood Interview
In case you missed it. Here is the officially released four minute BBC report on
Torchwood
from earlier this week, an mp3 you can download and keep forever if you so desire.

John Barrowman on Australian radio with Paul McIntyre
In this 13 minute Real audio clip JB talks about his Captain Jack character, his childhood obsession with
Doctor Who
, and the time Jon Pertwee came calling to his West End dressing room.
What's on Stage
This 16 minute interview in mp3 format is mostly John Barrowman discussing his background in theatre but he touches on Captain Jack as well.
Downstage Center
A 45 minute interview with JB from XM radio on Real audio will bring you up to date with just about everything he has ever done in his life.
Backstage with Barrowman during Boom Town
A three minute interview with JB on Real video from the BBC. So just what is the innuendo in
The Doctor Dances
?
BBC Breakfast
They got JB out of bed to promote
Doctor Who
and show off a fake Scottish accent in this five minute real video clip.
Press Call: A Few Good Men
See JB and his co-stars, including Rob Lowe, field questions about this current West End play.
Live and Kicking
Last but not least, a quick Real video clip featuring a young JB as Gnome John on a classic kid's show.