No not really. Sorry for scaring you . . In the forty-two year history of
Doctor Who
there has been only one other attempt at a spinoff prior to
Torchwood
. That was the ill-fated
the tin dog's spinoff
did.
(Sort of a SPOILER warning here. I will talk below about news the BBC has officially released about Season 28 of Doctor Who. So this will probably be your only warning of this type. In the future, if it is something the BBC has officially released about Torchwood or WHO I will not give any warnings. I figure that's what a news and information site is about. The only type of thing I really consider to be SPOILER worthy is if some insider releases key plot information. OK you have been warned.)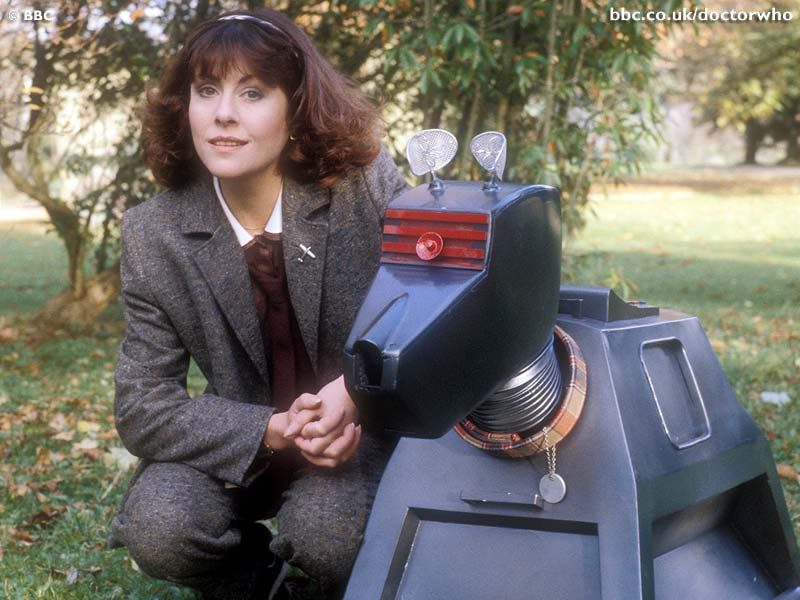 K9 and Company
is WHO canon and the two stars of that show Sarah Jane Smith and K9 Mark III
will be making an appearance
on the
forthcoming season
of
Doctor Who
. I personally don't understand the fascination people have with that stupid robot dog but it will be nice to see Sarah Jane again. The BBC has specifically said there would be no crossover episodes between
Torchwood
and WHO which is a shame. I was really hoping we might get to see a cat fight between Charlotte and Billie.