Fresh off his appearance at the
British National Television Awards
Torchwood
writer/producer Russell T. Davies will be coming to a
bookstore near you
. Well a bookstore near you if you happen to be in Cardiff tomorrow/Saturday. He will be signing copies of the
Doctor Who
shooting scripts.
Russell accepted a TV award on behalf of Christopher Eccleston earlier this week for that other minor show on BBC1 he works on. The name is on the tip of my tongue . . .
Doctor
something. Apparently Eccleston was jeered for not showing up at the self-congratulatory affair.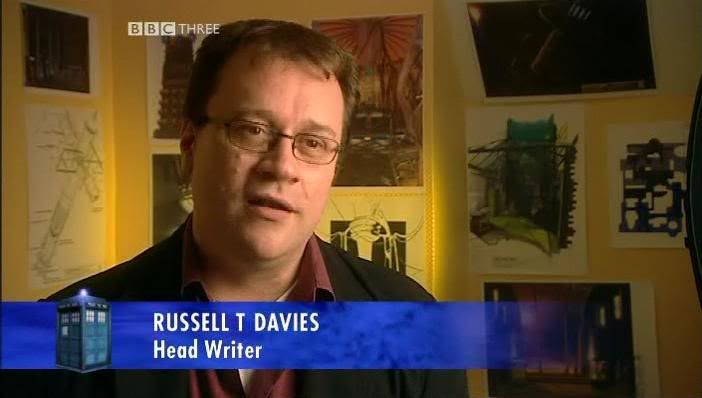 Source:http://wikipedia.org/
If anybody happens to make it to the signing please send us a first-hand report. Perhaps you can talk with Russell and convince him to spill some more news about
Torchwood
. Doesn't Davies understand that I am dying for some real content for this webpage damnit!