More self-promotion coming from the BBC. They released
the results of an online poll
about the best 2005 drama shows today. No real surprise as to what the results would be. For example, I doubt there are many
EastEnders
fans who even know what the internet is, let alone how to vote for their show on it. The shocking development is in the
Most Desirable Star
category. John Barrowman was only 4th, behind Piper, Tennant and Eccleston!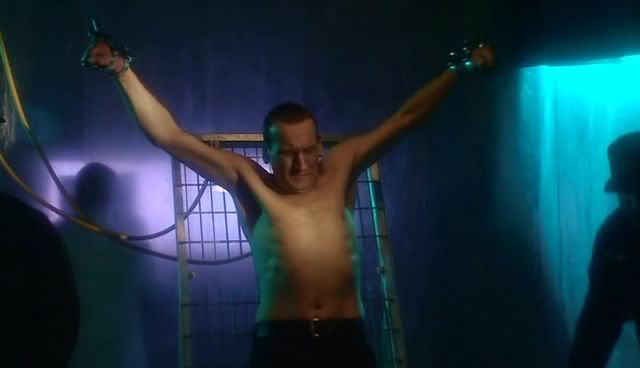 Source:http://www.stakesandstones.co.uk
I am going to assume that in this instance "desirable" means who you would most desire to join you in bed, not join you in a cup of tea. Granted, Piper is going to be first, as my guess is more guys than gals voted, and I can even see Tennant scoring high in this category, but Eccleston above JB! Admittedly, male sex appeal is not my expertise so those who voted for the Ninth Doctor above Captain Jack can explain themselves in the comments below.
In the mean time, anybody in North America who hasn't seen the show with the sexiest ensemble on TV, the Region 1 DVD box of
Doctor Who
season 27 is now
available for pre-order
from Canada. The US release has been pushed back to the summer because of the upcoming Sci Fi broadcast. Just make sure you also request a box of tissues with your order.