Entering day number three of the "absolutely nothing left about
Torchwood
to talk about" blog. I do have it on good authority however that tomorrow it will be revealed that Angelina Jolie has been cast as Gwen and that should keep us busy.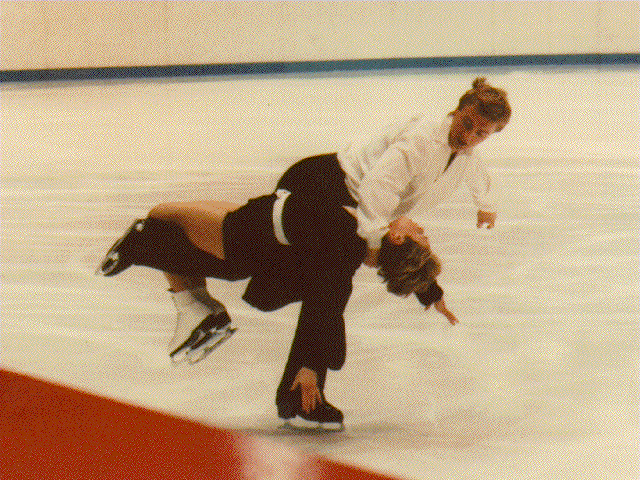 Source:http://www.frogsonice.com/skateweb/
In the mean time, welcome to the
Dancing On Ice
blog! The reality program, which premiers Saturday night on ITV and features John Barrowman might spell an end to
Torchwood
!
Life Style Extra
reports today that some of JB's fellow contestants have had broken bones and other serious injuries during rehearsals! No worries, if the Captain doesn't survive this series I can always write about Ice Dancing on this page from here on out.
I have done some independent research today and have learned the difference between a
Cherry Flip
and a
Russian Split
. No time to go into details now, only to say that neither one takes place in the bedroom.