In order to get you better prepared for
Dancing on Ice
I am posting links to some of the coverage of the show that you may have missed:
The Daily Record
,
The Mirror
,
The Press Association
, and
Sunday Mail
. You have an important vote to make Saturday and you wouldn't want to go into the booth uninformed.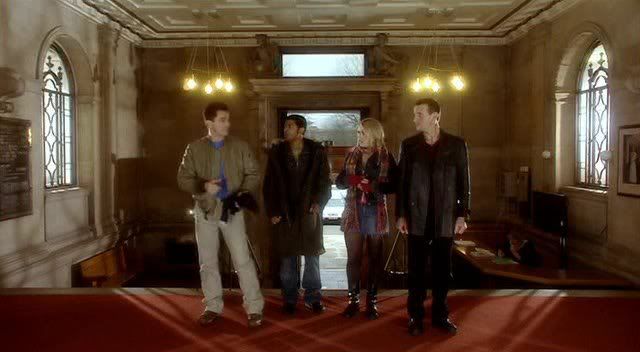 Source:http://www.stakesandstones.co.uk
In other news, JB will be coming to TV screens here in the USA in March. In a shocking turn of events, the Sci-Fi channel will start airing
Torchwood
before it even premiers on BBC3! Well ok, it won't exactly be
Torchwood
, but Captain Jack Harkness along with his sidekicks: the Ninth Doctor, Rose and Mickey were on this other little show called
Doctor Who
which will
now be airing
in the colonies. Such a shame all of us here Stateside saw the series a year ago.