Like many of you, one of my New Year's resolutions is that I need to spend more time talking about the movie
Shark Attack 3: Megalodon.
I have only written
one post
so far on this memorable 2002 film starring John Barrowman as beach patrolman Ben Carpenter. SA3 is a film that will not die. It even has it's own active
fan club
.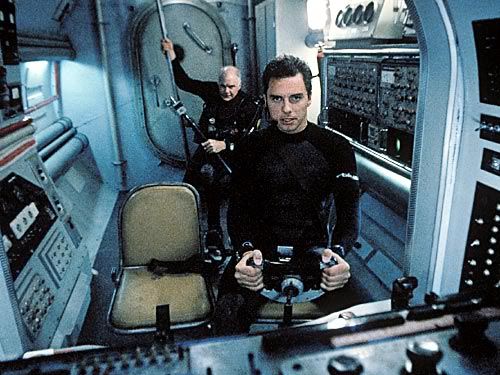 Source:http://www.prosieben.de
For more information on SA3,
Sharks on Film
recounts in detail all of the shark attacks and victims in the movie chronologically. If you haven't heard JB's famous "line" in the film, at
this site
you can hear his brilliant pickup line in a perpetual loop. Listening to it for more than an hour may be dangerous to your health however. You might become convinced this line will work and try it out in the real world.
In more serious news, there is a new budding site that deserves a shoutout called
The Innuendo Squad
. It is an image site dedicated to Captain Jack Harkness in all his glory.