It seems everyday we get another confirmation that
Torchwood
will begin filming in April in Cardiff and yet we still seem to have some lingering doubts don't we? It is reported today that in the new issue of
Now Magazine
JB says yet again, April it is.
TV.com
's man on the inside jackharkness left
a comment here yesterday
which should also finally put all of these delay rumours to rest.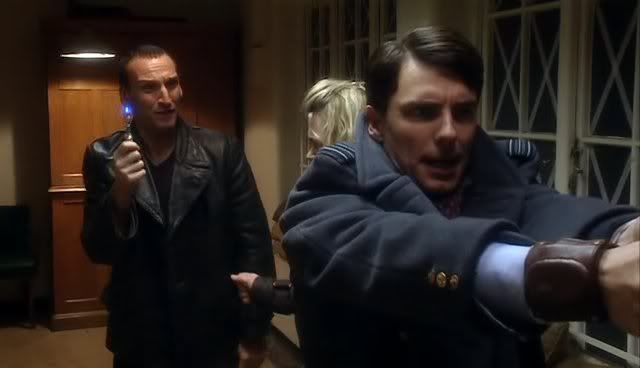 Source:http://www.stakesandstones.co.uk
If you still are not convinced
(I too admit I need things confirmed by at least 5 people before I believe them)
I predict Barrowman will say the word April at least seven times tomorrow during his two media appearances. First, you will need to wake up bright and early to see JB on
ITV's breakfast show
in several interview segments
scheduled
for Friday morning. Then there is the LBC 97.3FM London radio show with
Alison Bell
starting at 12:45 Friday afternoon.
Don't forget to
send in
your
Torchwood
questions before the show if you haven't yet. I have already asked about filming delays, so that's covered. So the only thing left to ask JB in your email is: exactly how many times do the scripts call for the use of a
defabricator
in season one?