Our first lovely contestant tonight is wearing all black and hails from Ystradgynlais! This typical girl-next-door likes moonlight walks on the beach and says her hobbies include Yeti tracking in Cardiff. Ms. Eve Myles!
In October she was listed as #7 in
Western Mail
's
list of sexiest Welsh lasses
, now just a few months later she has been awarded the position of
Bachelorette of the Year 2006
. Announced today in
Wales on Sunday
. I'm not sure if there is a trophy of a blow-up guy included with this honor but obviously the selection process is very rigorous and only arrived at after extensive scientific research.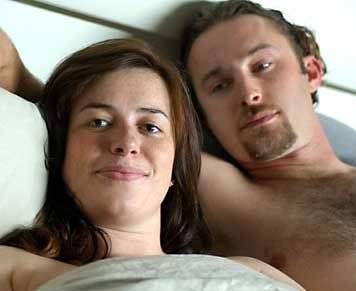 Source: http://www.bbc.co.uk
I will lose my bachelor's status in just a few months, but for the rest of you studly Woodies, I'm sure you are just what she is looking for. You just have to somehow persuade Eve to take time off for a date from her grueling shooting schedule this year for both
Torchwood
and
Belonging
. I'm sure you could soon become Mr. Myles, just so long as you don't have her pay for dinner on the first date and then ask for a copy of the credit card slip in order to get her autograph.