Since I put this job upon myself of closely looking at John Barrowman's schedule, I have become exausted myself just trying to figure out how he puts all the pieces together. In the middle of
Torchwood
production JB is somehow finding the time to be on a new reality show. And unlike
Dancing on Ice
, this time he gets to call the shots.
How do you solve a problem like Maria
will premiere on BBC1 this coming
Saturday evening
. The winner of the 8-part Idol-type show will star in a West End revival of
The Sound of Music
this December as Maria, that o-so-feisty nun played by Julie Andrews in the film.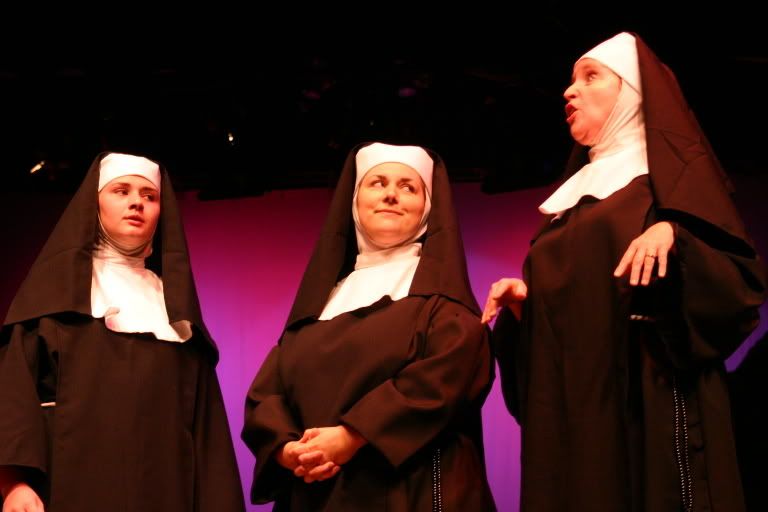 Source:http://www.mhtplay.com
Perhaps they are bringing prospective Marias out to the HUB so that JB can get a preview before the show. I'm sure they could do with a few nuns around the place. Sitting alongside JB on the judges panel Saturday night will be
David Ian and Zoe Tyler
. I wonder how tough a judge JB will be. I doubt Barrowman will take on the Simon Cowell role since he doesn't have the proper accent after all.