Sorry, the headline above concerns a different Maria and a different musical than in the new BBC reality show
How do you solve a problem like Maria?
(There are no nuns in West Side Story, that alone makes it a much better musical than The Sound of Music)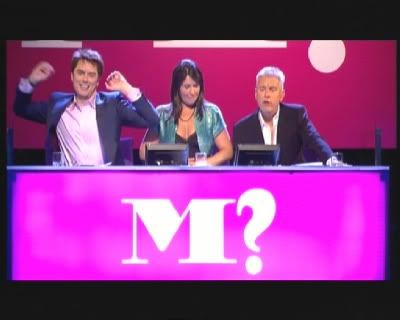 Screencap from last night's premier installment
The show featuring John Barrowman as one of the judges premiered last night, and as I'm no more an expert on West End musicals than I am on Ice Dancing, you will just have to go to
the show's official site
if you want updates on how the Maria hunt is going. It will only become the concern of Torchwood.TV if the Weevil gets loose and devours all of the potential Marias.