Don't be alarmed by
reports today
saying there is a major crisis and consequential delay on the production of
Torchwood
because what has come out of the BBC HD cameras hasn't looked right. It sounds like
Sci-Fi Pulse
is trying to grab a bit of attention on a slow news week with a very old non-story.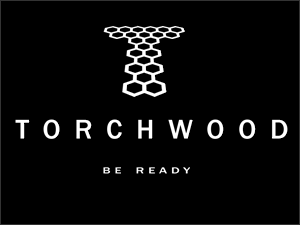 Wallpaper from a great new site: The Torchwood Archives
Yes, it's true the original plans were to shoot in HD and yes it's true they had to scrap that. But this all happened months ago, very early in production. Torchwood.TV is happy to report our team in Cardiff is still right on schedule for a late October premiere.
Update
: click on the comments as 2 anonymous people say it's still HD, they just changed the brand of HD cameras. Plus there is a new
official page
on Torchwood at BBC Wales Southeast.