Today the BBC released their first
press release on WHO season 29
and gave an update on John Barrowman's involvement with it. I will spoil it below the photo, so now is your last chance to look away.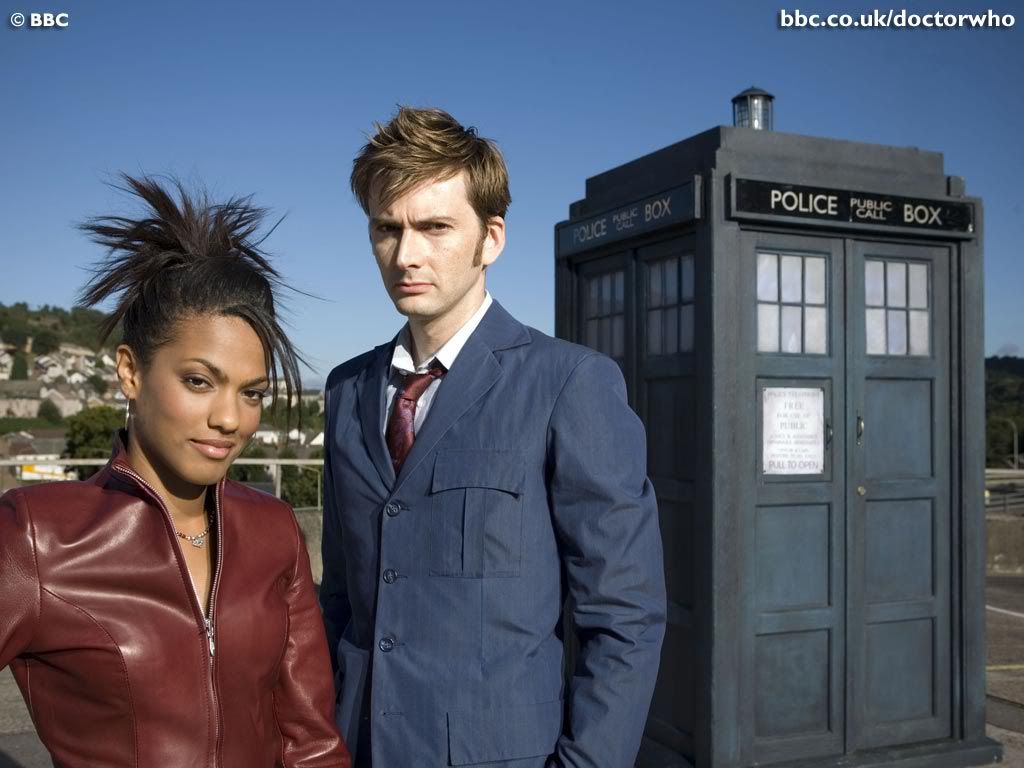 One line from the report says:
Returning cast members include John Barrowman who will be making an appearance in the series finale
That's it, an appearance? Hmm, which sounds like the first 11 episodes of the 2007 season will be Jack free. Of course it is expected that the Doctor would want Freema all to himself for a while, but I think JB fans were hoping for the Captain to be a companion for at least the last half of the series.
So, after
Torchwood
concludes this December, Captain Jack fans will just have to wait until July 2007 to see him again. But of course the BBC have never been misleading with any of their
Doctor Who
announcements in the past have they?