One regular actor on the diverse
Torchwood
team we haven't talked much about is Indira Varma. This actor with Swedish and Indian heritage will be playing a character with the very British sounding name of Suzie Costello. She was confirmed as a regular in the most recent issue of
Doctor Who Magazine
. Way back in May, Jack posted
a big spoiler
about Suzie which you can review if you dare.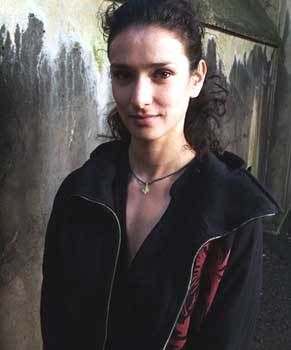 Source: bbc.co.uk
She was born in Bath and got her start in a film called
Kama Sutra: A tale of true love
in 1996. She has also been in the films
Basic Instinct 2
and the forthcoming
Sex & Death 101
. So with that experience she should feel right at home at the Institute.
(And yes, if you want to do a search there are plenty of nude photos of Indira online for those who are so inclined. I know this of course only because I accidentally ran across them and consequently averted my eyes)
Of course Indira has done 'family-friendly' material on TV as well and looks to be much in demand of late. Last year she starred with David Tennant in the live remake of
The Quatermass Experiment
on BBC4. She was also recently in the BBC/HBO joint production
Rome
and will play Dr. Adrienne Holland in a 2007 CBS midseason-replacement series about neurosurgeons called
3 lbs
.
With all these straight-laced parts on her schedule, let's hope
Tantric Torchwood
gives her a chance to return to her wild roots.