I could say I'm watching the show for research for this page, or that my wife makes me sit through it, but admittedly it has become a guilty pleasure. The reality show featuring John Barrowman as judge,
How do you solve a problem like Maria
will come to a conclusion this Saturday night on BBC1.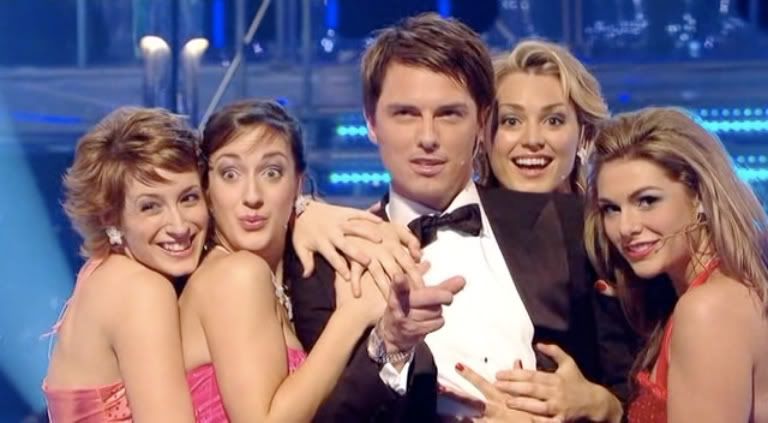 Screencap from BBC's How do you solve a problem like Maria
But it is unlikely that next week's finale could top the fun JB must have had last saturday night. In a so-called chemistry test
(posted by somebody on youtube here)
he surprised the 5 remaining Maria hopefulls by planting a deep snog on each of them.
I have stitched the snog screencaps from the program together below so you can be the judge and decide which finalist will be the best kissing nun.

And that was all in one night, hey John next saturday why don't you let some of us straight guys get some!