As if there wasn't enough Torchwood last night to keep us all going for awhile, the BBC has finally declassified their
torchwood.org.uk
site. It is different from the Hub site and features further goodies on all the team, and even more factoids to keep you busy.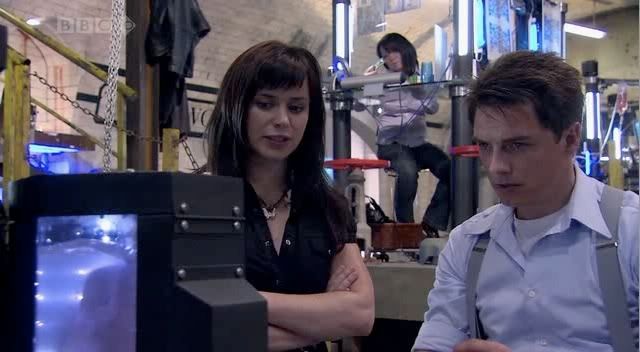 Another website that has undergone a bit of a facelift is
John Barrowman's
. It now features a special
Torchwood section
and continues to host an extensive collection of photos and news clips spanning his career.
Plus for those whose appetites just can't be filled, Tara posted a few new trailers up on youtube, a new general one which had originally aired after the cinema preview
here,
and a new trailer for episode three,
Ghost Machine
here
.
I'm a bit (gasp) tired of Torchwood at this late/early hour, and not everybody has seen it yet, so we will give you more in-depth coverage once we have gotten a bit more sleep. It's just a case of too much of a good thing, I think one episode a week is about all I can handle.