In the run-up to Torchwood we are bound to see a bit of ink on the show. So here is a quick roundup of some of the newspapers online where you can currently find coverage this weekend.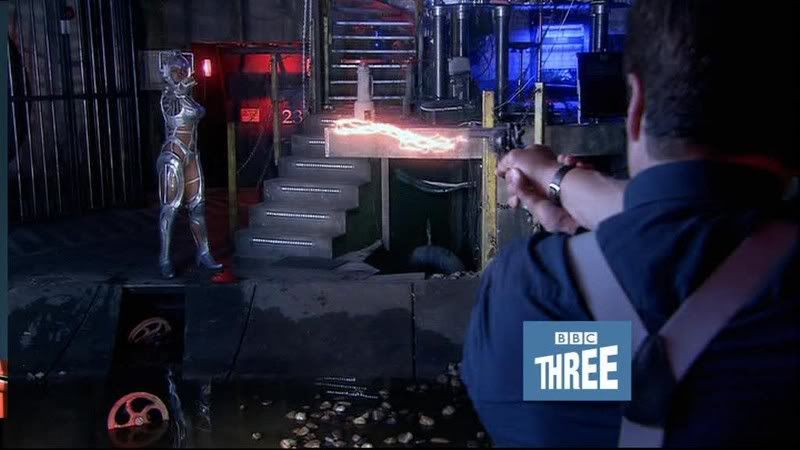 The longest article was in today's
Sunday Times
, they interviewed Barrowman, Davies and Chibnall, a thorough job, no real whopping spoilers. At
Digital Spy
, Neil Wilkes posted
his review
of the premiere episode with a few spoilers. This
Stage Online column
had an interesting take on the evolving schedule for the show, and of course we had the previously mentioned blurb in
The Sun
about our favorite sexy cyberwoman Lisa headlined "
Caroline is femme metal!
"
The full-on media blitz hasn't begun just yet but that should kick off in a few days with
Torchwood
getting the cover of the
Radio Times
(Well hopefully. We do know there is an interview with JB in it.)
and several TV and radio interviews. In this final week before the series starts we should be seeing all the cast doing the rounds. And please guys and gals at the Hub, don't leave your favorite Torchwood blog out of the interview circuit, we promise we won't ask any of the actors any questions like, "So, what's it like to kiss _
fill in the blank
_?" . . . Well ok, maybe just one or two.