Observant Woodies have noticed that Jack's mysterious healing force didn't seem to assist him when his lip was busted up in
Cyberwoman
. Does it only kick in when he is in mortal danger? is this a clue to something deeper? or just a flub/inconsistency in the show?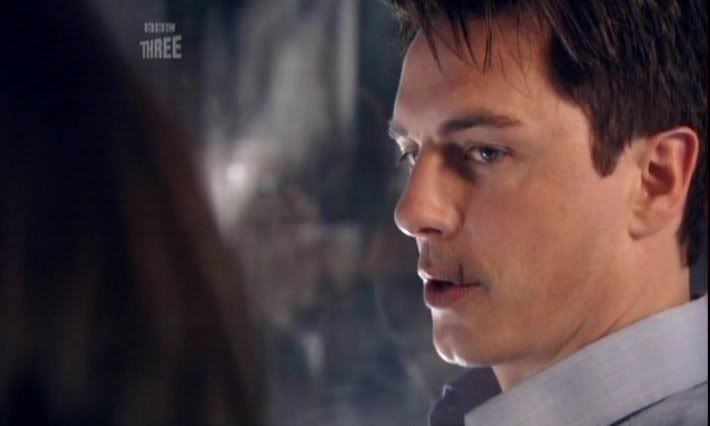 With the power his lips have, damaging them would seem to be just as harmful as getting a bullet hole through the head. Other sharp-eyed viewers have also noticed Jack prefers water to alcohol each time he has been out drinking with Gwen and the crew. Way back in
The Doctor Dances
, he ordered up a Martini as his last meal, so when and why did the Captain become a teetotaler?
Just a few pointless things to think about on this slow news day. Don't forget to catch John Barrowman on
Friday night with Jonathan Ross
tonight on BBC1 at 10:35 when none of these questions will be answered.