After bringing folks back to life with an alien glove in the streets of Cardiff what does one do for an encore? In the case of one Torchwood member you bring folks back to health on the operating table as a neurosurgeon in a NYC hospital! Following her role as Suzie Costello, Indira Varma is back on the air on US network TV on the new CBS drama
3 Lbs
.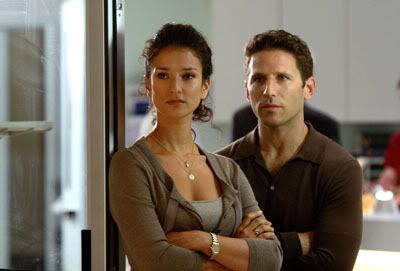 Source: CBS.com
For those in the US, the show will premiere over the air on Tuesday the 14th of November at 10pm on your local CBS affiliate. But for those who like watching TV online, there is an
advance peak
of the pilot at the official site starting tomorrow. I suspect it won't be viewably outside North America but who knows, they might be charitable to Indira fans worldwide. Indira will put on the smocks playing Dr. Adrianne Holland alongside actors Stanley Tucci and Mark Feuerstein in the weekly one-hour drama.

It should be exciting seeing Suzie operate on some grey matter, we already know she is good with a knife.