During the run-up to the premiere of
Primeval
you no doubt heard comparisons between ITV's new show and
Torchwood
and WHO. Well now that folks have actually had a chance to watch the show,
most
agree there just is no comparison.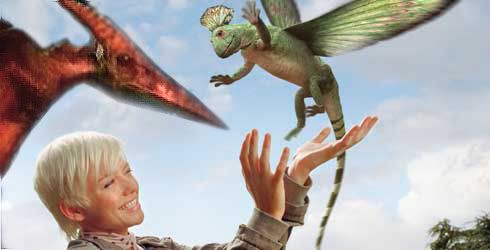 So for all of us Woodies who had to suffer through an hour of watching a cute green pet dinosaur with the un-original name of Rex flitter about, then had to suffer through the news Sunday that we would have to wait almost a year to see our favorite pet dinosaur Myfanwy again, we can only hope that next weekend will bring better news. To those who disagree, feel free to discuss the merits of Prmeval or Rex in the comments.