It's with great honour (or should that be 'honor' considering the occasion?) that I announce that Torchwood has - at last! - been sold to an American network. The series will begin transmitting over in the good old United States of America sometime in the not-to-distant future, on BBC America!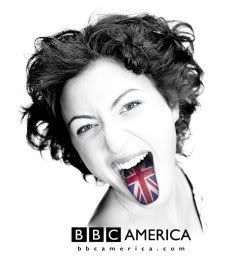 A
press release
confirms Torchwood's American home on the BBC funded network - which is, apparently, having something of a makeover right now (with more British shows than ever before being shown). As well as Torchwood, there's "Life on Mars", "Hustle" - and a little gem of a show (!) called "Hollyoaks". Well, if it's good enough for Kelsey...
Torchwood forms part of "Supernatural Saturday" - alongside other current British sci-fi hits including Hex and Steven Moffat's "Jekyll" remake. There's also another chance to catch Torchwood-themed "Doctor Who" season two, if you want...
No precise broadcast details have been announced, but who cares! At last we've got a home; on a channel that hopefully won't cut the show to pieces in the edit suite! If anybody out there has further updates, just post them below and I'll be happy to make amends to this original post.
Torchwood's coming America!