.... but by the time I heard the BBC official warning of their SFX explosion at the Torchwood filming location Sunday it had already happened. According to
the SUN
the BBC issued warnings on the radio only one hour before the blast, and their
'warning on the web'
didn't come until after the filming.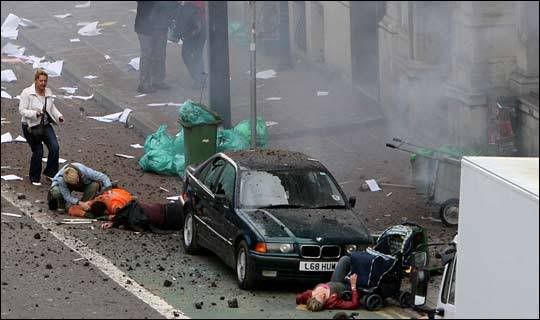 Source:
http://www.thesun.co.uk
I can only guess that the lateness of their warning had something to do with the BBC not wanting fans to flock to Westgate Street in Cardiff Sunday. It seems that dealing with a bunch of Woodies is a bigger headache for the BBC than having to deal with and apoligize to the police, press and public.
Well did any of you make it there for the fireworks? After you have shaken the shrapnel out of your shoes I'll expect a full report.