The BBC
reports today
that New Zealander Alan Dale will be making a guest appearance on series two of Torchwood. The ex-Neighbors star has most recently been based in Hollywood appearing on hits such as Ugly Betty and Lost.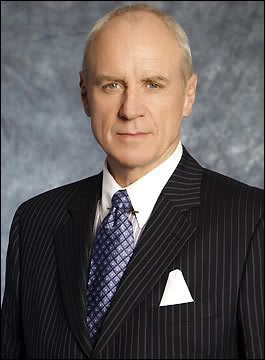 Source: thesun.co.uk
A look through
his IMDB profile
shows he has been much in demand as a character acter in recent years and appeared in many of the top US TV shows. No word as to his role but let's hope this acting job allows Dale to show his saucy side, and who knows maybe snog a Torchwood staff member or two.
The BBC press release also revealed that James Marster's character, who is naughty and a bit of a psychopath, will appear in the first episode of the new series.