No I haven't been on break from the page that long. It is still November. But I just realised I hadn't given you this greeting yet for 2005, so better late than never. It was a year to remember with the revival of
Doctor Who
! And its now just a month until 2006, a year that of course will go down in history as the year
Torchwood
premiered.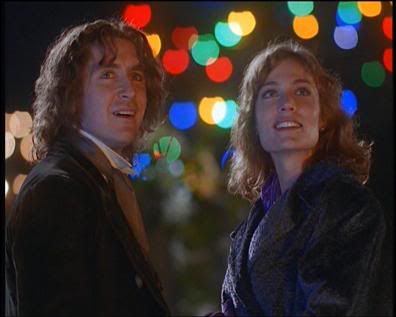 Source:
http://www.dvdtimes.co.uk
As if John Barrowman's December
weren't busy enough
, he announced this weekend
on his page
that he will be taking part in the BBC1 televised New Year's Eve coverage. So if you can't get a date for that night, not to worry you can count down the new year with Captain Jack! Or, if you are hosting a
Doctor Who
themed New Year's Eve party,
(and if you aren't, what's stopping you!)
make sure to have the television on in the background.
When I think of
Doctor Who
and New Year's Eve, the first thing that comes to mind is that
horrible

FOX

TV movie
from 1996. But let's wash
the unpleasantness
of that fiasco aside and have a fun time and do it up right this December 31st. We can only hope that the BBC's resolution for the new year is to never ever think about doing a joint production with the USA again.