They say that mockery is the greatest form of flattery; a great sign for Torchwood then, since last night it featured on BBC 2's "Dead Ringers" - a show where impressionists (including Whovian Jon Culshaw) basically rip to pieces the most popular shows currently broadcasting on British (or international, in Lost's case) television.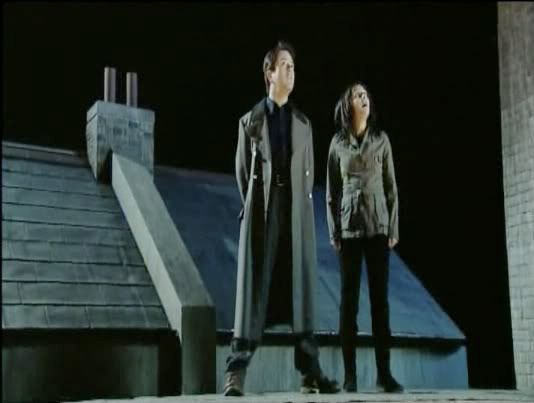 Last night saw the show's impressionists turn their attention to Torchwood, with a couple of highly amusing sketches showing the random-ness of Torchwood; with the cast popping up left right and centre. There was also a 'hilarious' account of how none of the Torchwood team seem to have any real motivations.
Later on we saw their Captain Jack kiss a police officer for no good reason; which isn't exactly a million miles away from what the 'real' Captain Jack would do!
Lets be honest though; the comedy of Dead Ringers is a little hit and miss at times, and last night's show was no exception. As soon as it goes online, we'll add a link here on TW.tv for you faithful Woodies across the land to view.