Of course long time readers know I started this site so I could talk about Charlotte Church on a daily basis. Imagine my disappointment when RTD
said back in November
that she would not be in
Torchwood
! Well just as I was about to get over it, the news from
Wales on Sunday
comes out today that "he would love her" to be in WHO or
Torchwood
and that as far as a cameo or small role is concerned, the ball is in her court.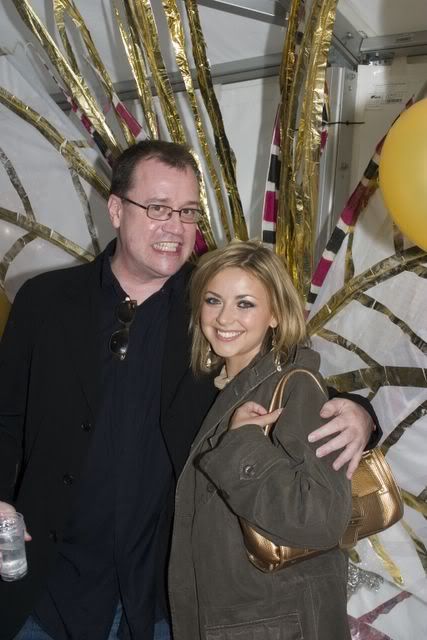 Source:
http://www.cardiffmardigras.co.uk
However there is bad news for all you Jordan fans out there, Russell says he will definitely not be letting her anywhere near
The Hub
as the tabloids
had reported
back in December. Plus RTD said that for those of you who had been already lining up at your local cineplex in hope of a WHO movie, it's going to be a very long wait.
In another article released yesterday,
(April Fool's Day)
I learned that WHO is coming here to my neck of the woods, the Seattle area! According to
this report
Bill Gates will be out on Lake Washington in an episode and abducted by aliens. A clever article, but quite obviously a put-on. Of course we all know, if Gates were abducted, the Doctor and the other powers that be would say, "enjoy the trip."